Regional VHF FM communication network
We have at our disposal a network of communication towers that provides coverage of more then 40,000 squared kilometres. By using Kenwood's new nexedge technology, we now offer an evolving network that can be improved upon and expanded with ease satisfying current and future client needs.
Installations & Repairs
We are equipped to provide installation services both in shop and in the field and we install radios in all sorts of equipment from heavy construction vehicles to passenger vehicles.
We also repair most radio communication devices in the shop.
Consultations and recommendations
Our experts possess many years of experience within, but not limited to the radio communication business and they are using that experience to suggest and find a solution for any needs or specific problem. We suggest and recommend alternatives going of the addition of equipment or modification of the existent equipment.
Maintenance
We offer annual contracts to clients who wish to have precautionary maintenance done on their equipment.
Fabrication
For clients using HF radios, also known as "bush radio", we construct 2 types of antennas, the regular orange and the blue antennas for extreme weather conditions. Both come in short or long configurations. We also fabricate custom equipment for many demands such as; self-sufficient radio units used in rescue situations and all-in-one kits for satellite phones or radios.
Rentals
At Elcom Radio Inc., we have an inventory of radios and satellite phones along with their accessories ready to ship out as rentals for long or short term applications. We can also provide tower space for clients wishing for greater coverage within the region.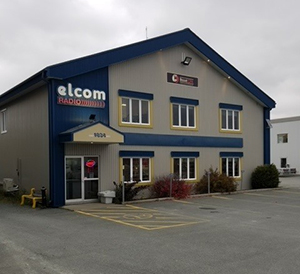 Elcom Radio had its modest beginnings on JUNE 1st, 1998.
We offer mobile radio communication through out North Western Quebec and the Great Canadian North.
Backed by reputable name brands and a professional team, the company serves a clientele spread out over a vast territory and offers solutions to the diverse needs of all our clients.
We offer well-known name brands with reputations for being efficient and reliable. We make sure that we supply our clients with the proper equipment to enable proper communications at all times and climates. These communication equipments will surly save you time and money, which will help make your company more profitable.
With a dynamic vigour, the company our time has evolved and has become a major player in the communication field all the while serving North Western Quebec and the Great Canadian North.